News from Unexpected Wildlife Refuge
News 2020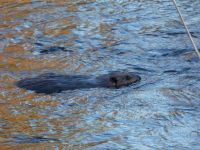 23 January 2020: Great news: Beaver trapping and deer poaching bills are stopped!

We are delighted to report two bills that would have removed restrictions on killing beavers and deer in NJ have been stopped. In the case of S3407/A2731, the beaver trapping bill, Governor Murphy vetoed it this week after it was voted through by the Assembly and Senate.

Thank you to everyone who responded to our urgent appeals and contacted their legislators and Governor Murphy to stop these appalling bills. You had a positive influence on wildlife in NJ!

In the meantime, UWR will continue to protect and defend beavers and deer (and others), many of whom, like those pictured, enjoy a safe haven at our Refuge.

Please support our important work and help us do even more for wildlife.
---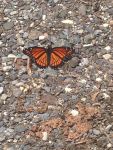 23 January 2020: Throwback to the summer of 2015 and this viceroy butterfly resting on the ground near headquarters. The Refuge is a haven for many species of butterflies. #tbt #ThrowbackThursday #UWRHistory #viceroybutterflies
(thanks to Jack Holloway for correcting our original misidentification of this species as the similar monarch butterfly)
---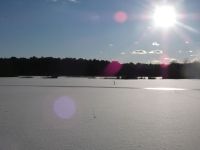 20 January 2019: Although this photo was taken a while ago, we anticipate once more enjoying the transformation of the main pond from water to snow-covered ice this year. Look closely and you can see the tracks of someone who had crossed over the frozen surface on the right.
---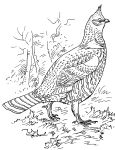 16 January 2020: Throwback to many years ago and this detailed drawing of a ruffed grouse by Edmund J Sawyer, artist, naturalist and father of Hope Sawyer Buyukmihci, our co-founder. Edmund spent a considerable part of his life in nature, drawing those he saw around him. #tbt #ThrowbackThursday #UWRHistory
---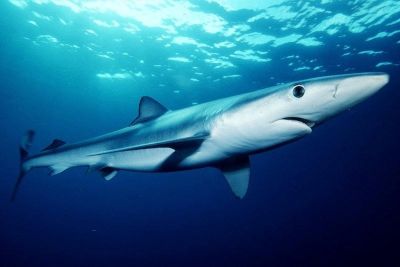 ---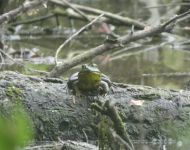 13 January 2020: This American bullfrog was seen deep in the woods, where a seasonal pool of water had formed. He watched us for a few moments and then disappeared into the pool, but hung around, surfacing at different points.
---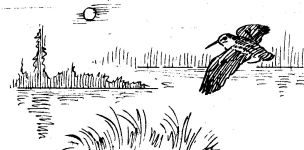 9 January 2020: Throwback to years ago and this sketch of a woodcock flying over a pond. It was done by Hope Sawyer Buyukmihci, Refuge co-founder. We are fortunate to have many of Hope's drawings to enjoy and share with others. #tbt #ThrowbackThursday #UWRHistory
---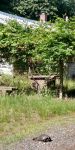 6 January 2020: This northern red-bellied turtle chose to lay her eggs along the driveway between the barn and the old cabin. We did not get to see the babies hatch and dig their way out, but look forward to seeing them next spring in the main pond.
---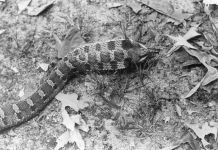 2 January 2020: Throwback to 1984 and this photo of an eastern hog-nosed snake taken by Hope Sawyer Buyukmihci, Refuge co-founder. One of the first things these snakes do when scared is to flatten their heads like this one has, to mimic a venomous snake (notice the tongue sampling the air around him). If that does not work, they resort to vomiting and then playing dead. #tbt #ThrowbackThursday #UWRHistory #easternhognosedsnakes
---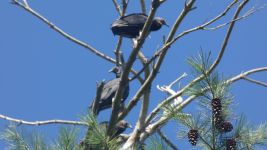 1 January 2020: Wishing all our supporters a happy and peaceful New Year. Thank you to everyone who has supported Unexpected Wildlife Refuge during 2019. Your generosity is crucial and enables us to fulfill our mission to protect natural habitat and provide a haven for the indigenous wildlife of New Jersey, including the many endangered and threatened species who call the Refuge home.
---
RSS services:
Blogging Fusion Blog Directory
Feed Shark
R-bloggers.com
RSS-Dir.com
RSS Feed Directory - Search and read RSS Feeds without any RSS reader