News from Unexpected Wildlife Refuge
News 2020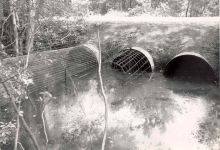 26 March 2020: Throwback to many years ago when we installed these 'beaver bafflers' to prevent beavers flooding the road adjacent the Refuge. It is our responsibility to develop and apply humane ways to coexist peacefully with those with whom we share habitat. Our Web page of beaver solutions offers more tips. #tbt #ThrowbackThursday #UWRHistory #beavers
---
23 March 2020: During these troubling and unsettling times, while many of our supporters are staying at home because of concerns surrounding the coronavirus outbreak, the wildlife at Unexpected Wildlife Refuge are going about their lives as usual. We recently obtained many candid images of animals such as beavers, deer, mink, otters and turkeys by one of our trail cameras set up by our manager, Jen. We thought seeing a few of these 'extra' pictures might bring a smile to your faces -- they did to ours.
| | | |
| --- | --- | --- |
| White-tailed deer | American mink | Wild turkeys |
---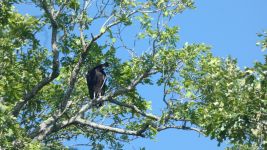 23 March 2020: This black vulture was perched in a tree near our headquarters on a windy day. Members of this species frequently spend time in this area, including taking up residence in the old barn. You can see a short video of this individual at: https://youtu.be/Mpq762vMZJg
---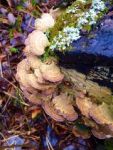 19 March 2020: Throwback to 2015 and this photo of turkey tail fungi and lichen taking advantage of a fallen tree. There is no such thing as 'waste' in nature; everything becomes food or shelter for other lives. That is just one of the reasons we only remove fallen trees that are blocking a human trail. #tbt #ThrowbackThursday #UWRHistory
---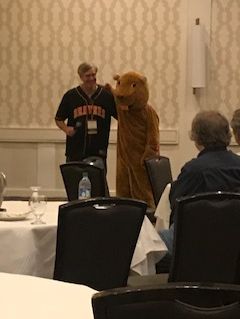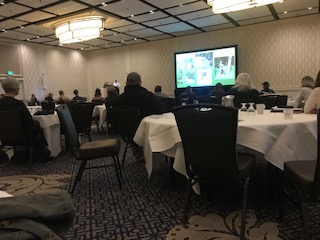 18 March 2020: Our manager, Jen Collins, attended BeaverCON 2020 during which professionals in the field, like Mike Callahan (pictured), presented the latest information on humanely managing human-beaver conflicts. Topics included the design and construction of different flow devices (including 'deceivers' and pond levelers), tree protection, ecological restoration and the ecological importance of beavers. A keystone species, beavers improve water quality, mitigate climate change, protect the landscape against fire and increase wildlife diversity. Continued education on the latest in conflict management practices helps us protect beavers by assisting the public when potential conflicts arise. If you find yourself or others in 'conflict' with beavers, please contact us at info@unexpectedwildliferefuge.org or call 856.697.3541. You can also avail yourself of the abundant information we have on our Solutions to So-called Problems Caused by Beavers" page.
---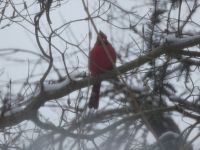 16 March 2020: A northern cardinal, 'puffed up' against the cold, seemed unperturbed by us as we took this photo.
---
13 March 2020: PLEASE NOTE: In the interest of public safety, Stockton University has made the difficult decision to cancel LINES ON THE PINES, which was scheduled for this Sunday, 15th March. No information on rescheduling is available at this time, but will be posted when available. Please E-mail linesonthepines@comcast.net with any questions.
---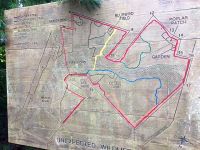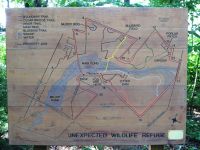 12 March 2020: Throwback to 2007 and our map board to help visitors navigate the trails of the Refuge. Over the years, the board suffered the ravages of weather, but then was 'rejuvenated' by YMCA Camp Ockanickon volunteers in 2017. #tbt #ThrowbackThursday #UWRHistory
---
9 March 2020: A peaceful, albeit cold, venue: the Miller Pond at sunset in winter. If you look very closely, you may see the small flock of Canada geese flying in the distant background.
---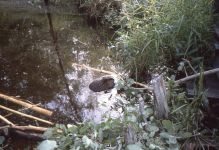 5 March 2020: Throwback to 1984 and this young beaver busily having a poplar meal in one of the numerous waterways at the Refuge. #tbt #ThrowbackThursday #UWRHistory #beavers
---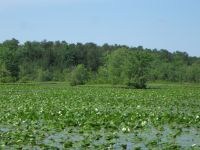 3 March 2020: Please join us in supporting UN World Wildlife Day

Today, 3rd March, is UN World Wildlife Day. It is an important global annual event dedicated to wildlife, and a day to celebrate and raise awareness of the world's wild animals and plants.

As we become increasingly aware of the devastating impact human beings are having on the planet - threatening our rich diversity of fauna and flora with extinction - protecting natural habitats, wildlife conservation and education on the issues has become ever more critical.

Unexpected Wildlife Refuge, as part of the globally unique ecosystem that is the Pine Barrens, plays an important role in protecting pristine forest, fields, bogs and waterways from human encroachment, thereby providing a haven for many species, including some officially listed as endangered or threatened in New Jersey.

We can all play our part in protecting wildlife and supporting biodiversity conservation by living our lives in a way that will have the smallest negative impact on the environment, wildlife, their habitats and the planet.

Please also join us in our critical work to protect habitats and wildlife by donating your time as a volunteer at Unexpected Wildlife Refuge. Volunteers play a crucial role, whether by helping to patrol and protect, or by attending one of our land cleanups. Why not come along to our annual Earth Day Cleanup on Sunday 19 April and do your bit to help the planet! RSVP by Wednesday 15 April, either to info@unexpectedwildliferefuge.org or by calling our office number: 856.697.3541.
---
2 March 2020: Although taken a while ago, we thought you might enjoy seeing this Canada goose and a group of hooded mergansers sharing the main pond at sunset.
---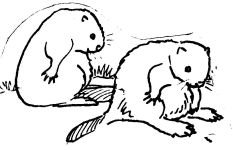 27 February 2020: Throwback to this sketch of two beaver kits grooming themselves. It was created many years ago by Hope Sawyer Buyukmihci, Refuge co-founder. Like most of her artwork, it was based on Hope's countless hours observing the animals whose home was the Refuge. #tbt #ThrowbackThursday #UWRHistory
---
24 February 2020: We always marvel at the ingenuity of and hard work by ants in making their homes. This fresh mound of earth offers just a glimpse of the results of their labor; bear in mind that each tiny clump of earth represents a major trip in and out of the lengthening tunnel as it was being excavated.
---
23 February 2020: The important work of Unexpected Wildlife Refuge and our appeal for donations features on NJ.com. Please read and share:

767-acre wildlife refuge, home to rare South Jersey plants and animals, is seeking donations
---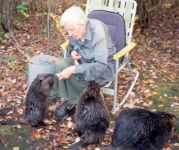 20 February 2020: Throwback to circa 2000 and this photo of beavers coming up to Hope Sawyer Buyukmihci, Refuge co-founder. Hope's passion for beavers, her patience and completely nonthreatening demeanor allowed the beavers to place their trust in her for heart-warming moments like this. We now discourage this sort of 'befriending' of beavers and other wild animals because there is no way for the animals to know who is or is not going to harm them. #tbt #ThrowbackThursday #UWRHistory #beavers
---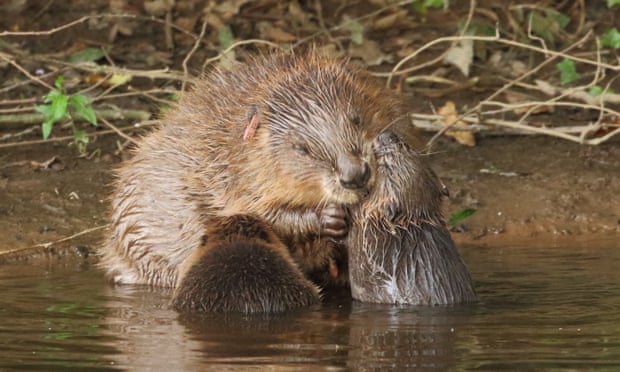 18 February 2020: Five-year study of beavers in Devon, UK, finds measurable benefits to wildlife and people

In this article, Beavers cut flooding and pollution and boost wildlife populations, Patrick Barkham provides an update on the reintroduction of beavers in an area of Devon, UK.
Beavers have alleviated flooding, reduced pollution and boosted populations of fish, amphibians and other wildlife, according to a five-year study of wild-living animals in Devon.
---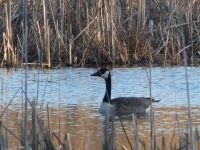 17 February 2020: This Canada goose was swimming with her partners in Miller Pond early one evening. We spent a few peaceful moments watching her and her friends as the sun slowly set.
---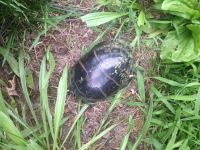 13 February 2020: Throwback to July of 2015 and this eastern painted turtle attempting to hide from us along the shore of the main pond. We are looking forward to spring and the re-emergence of these and other turtles (and other species). #tbt #ThrowbackThursday #UWRHistory #easternpaintedturtles
---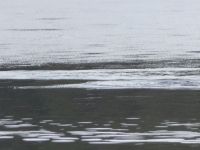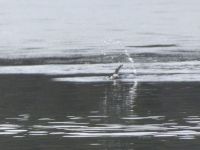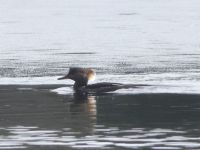 10 February 2020: Going, going, gone...temporarily. This female hooded merganser was swimming in the main pond when, for reasons we are not privileged to know for sure, she suddenly dived completely below the surface...to emerge many seconds later.
---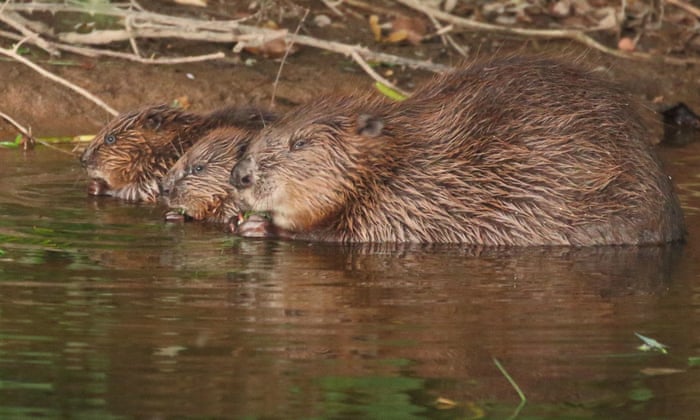 8 February 2020: Enlightenment 'across the pond'

This recent article by Patrick Barkham, Dam fine: estate owners across UK queue up to reintroduce beavers (The Guardian), reports on how the UK is recognizing the importance of beavers (Eurasian in this case) in protecting the environment. After hunting them to extinction, people now want to see this keystone species once again established in the British countryside.
---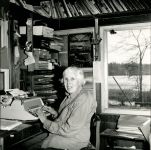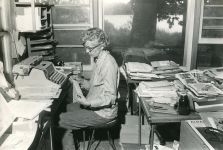 6 February 2020: Throwback to 1971 and 1994 to these contrasting photos of Hope Sawyer Buyukmihci, Refuge co-founder, busily writing at her desk. Barely slowing down as she got older, she continued to write and draw about her experiences at the Refuge non-stop. As you can see, her office remained 'cluttered' (she could find anything at a moment's notice) and she continued to eschew any modern conveniences such as computers or even electric typewriters. #tbt #ThrowbackThursday #UWRHistory
---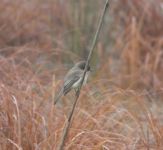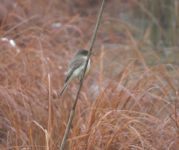 3 February 2020: This delicate eastern phoebe was 'cruising' Miller Pond in search of food on this cold winter day. She was able to find and capture this spider and landed on this reed to consume her meal (we do feel sorry for the spider). Within seconds, the spider was gone.
---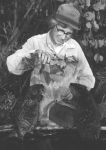 30 January 2020: Throwback to circa 1980 (?) and this photo of two beaver kits and Hope Sawyer Buyukmihci, our co-founder. Hope famously was able to win the trust of resident beavers to the point the mothers would allow their babies onto shore to take food from Hope. As adorable as this situation was, we now recognize that this type of habituation to people is not in the beavers' best interests especially because many will leave the Refuge in search of their own place to settle and not know that there are people who would do them great harm. #tbt #ThrowbackThursday #UWRHistory #beavers
---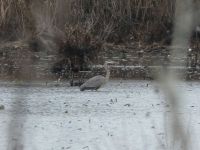 27 January 2020: One of the largest birds at the Refuge, we regularly see great blue herons in and around the main pond. Whether preening on a stump, wading in the water in search of food or perching in a tree along the shore, they always seem to choose a spot far away so that we can rarely get a brilliant photo.
---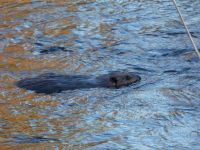 23 January 2020: Great news: Beaver trapping and deer poaching bills are stopped!

We are delighted to report two bills that would have removed restrictions on killing beavers and deer in NJ have been stopped. In the case of S3407/A2731, the beaver trapping bill, Governor Murphy vetoed it this week after it was voted through by the Assembly and Senate.

Thank you to everyone who responded to our urgent appeals and contacted their legislators and Governor Murphy to stop these appalling bills. You had a positive influence on wildlife in NJ!

In the meantime, UWR will continue to protect and defend beavers and deer (and others), many of whom, like those pictured, enjoy a safe haven at our Refuge.

Please support our important work and help us do even more for wildlife.
---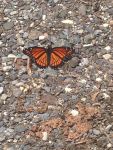 23 January 2020: Throwback to the summer of 2015 and this viceroy butterfly resting on the ground near headquarters. The Refuge is a haven for many species of butterflies. #tbt #ThrowbackThursday #UWRHistory #viceroybutterflies
(thanks to Jack Holloway for correcting our original misidentification of this species as the similar monarch butterfly)
---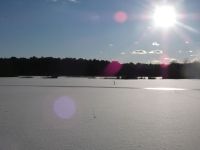 20 January 2019: Although this photo was taken a while ago, we anticipate once more enjoying the transformation of the main pond from water to snow-covered ice this year. Look closely and you can see the tracks of someone who had crossed over the frozen surface on the right.
---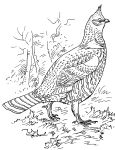 16 January 2020: Throwback to many years ago and this detailed drawing of a ruffed grouse by Edmund J Sawyer, artist, naturalist and father of Hope Sawyer Buyukmihci, our co-founder. Edmund spent a considerable part of his life in nature, drawing those he saw around him. #tbt #ThrowbackThursday #UWRHistory
---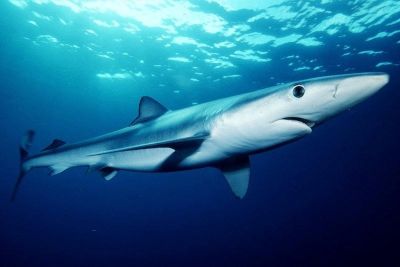 ---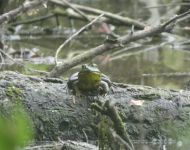 13 January 2020: This American bullfrog was seen deep in the woods, where a seasonal pool of water had formed. He watched us for a few moments and then disappeared into the pool, but hung around, surfacing at different points.
---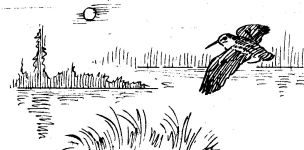 9 January 2020: Throwback to years ago and this sketch of a woodcock flying over a pond. It was done by Hope Sawyer Buyukmihci, Refuge co-founder. We are fortunate to have many of Hope's drawings to enjoy and share with others. #tbt #ThrowbackThursday #UWRHistory
---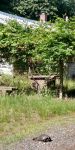 6 January 2020: This northern red-bellied turtle chose to lay her eggs along the driveway between the barn and the old cabin. We did not get to see the babies hatch and dig their way out, but look forward to seeing them next spring in the main pond.
---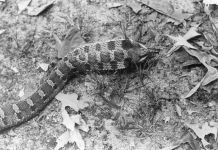 2 January 2020: Throwback to 1984 and this photo of an eastern hog-nosed snake taken by Hope Sawyer Buyukmihci, Refuge co-founder. One of the first things these snakes do when scared is to flatten their heads like this one has, to mimic a venomous snake (notice the tongue sampling the air around him). If that does not work, they resort to vomiting and then playing dead. #tbt #ThrowbackThursday #UWRHistory #easternhognosedsnakes
---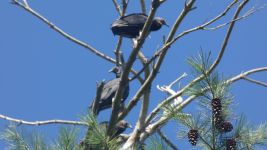 1 January 2020: Wishing all our supporters a happy and peaceful New Year. Thank you to everyone who has supported Unexpected Wildlife Refuge during 2019. Your generosity is crucial and enables us to fulfill our mission to protect natural habitat and provide a haven for the indigenous wildlife of New Jersey, including the many endangered and threatened species who call the Refuge home.
---
RSS services:
Blogging Fusion Blog Directory
Feed Shark
R-bloggers.com
RSS-Dir.com
RSS Feed Directory - Search and read RSS Feeds without any RSS reader