News from Unexpected Wildlife Refuge
January 2019
22nd: Call for an end to the deer slaughter in Texas

Land's End, a residential community in East Texas, has started to trap wild deer in nets to be taken away and slaughtered. Deer are highly nervous animals and prone to stress and shock during capture. This is an inhumane way to address human-wildlife conflict. We urge the Land's End Homeowner's Association to stop this cruelty and instead to adopt humane methods.

Please write a polite message to the Board of the Land's End Homeowner's Association: http://www.landsendhoa.org/contactus/contact-hoa/ (their Web site is: http://www.landsendhoa.org/)

They also have a Twitter and Facebook accounts:
21st: We recently received a group of images from Sage Russell, of plants found at the Refuge. Although these are from several years ago, they are excellent photos of plants that live here, like the tall beaksedge pictured here.
---
18th: We and the coyotes who call our Refuge home urge you to sign this petition to stop extreme cruelty to coyotes in Wyoming

Wyoming allows 'yote whackin', a cruel and brutal practice that includes coyote killing contests and the chasing and killing of coyotes with snowmobiles. Coyotes are hunted all year in Wyoming. Considered a predatory animal in the State, no license is required to hunt them.

Please support the effort to protect coyotes in Wyoming. Sign the petition and write to the Governor of Wyoming (governor.elect@wyo.gov). Further details can be found here: https://www.change.org/p/end-brutal-coyote-whacking-in-wyoming?fbclid=IwAR0YXNUKHBIFb1ufZt2VNj-wprNE_p_4SbNAz2RAuNwv05ja18GHn726yPA
---
17th: Throwback to a long time in the past to this drawing of a dolphin by Hope Sawyer Buyukmihci, our co-founder. Hope made sketches of a wide variety of species, not just those residing at the Refuge. #tbt #ThrowbackThursday #UWRHistory
---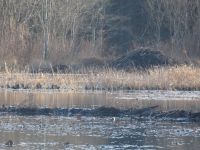 14th: This beaver lodge is on the far side of the main pond. Our habitat continues to entice beavers to stay and raise families.
---
13th: Support protests against deer hunting in New Jersey

Unexpected Wildlife Refuge provides a safe haven for white-tailed deer, one of the most easily recognized wildlife species in New Jersey. Shockingly, however, deer can be hunted and killed in 500,000 acres of state-owned public open space in NJ. Hunters are permitted to use not only shotguns, but also archaic and particularly cruel bow and arrows and muzzleloading rifles. They are allowed to spend over 100 days slaughtering these shy, elegant and engaging mammals. During 2017-2018, a staggering 48,545 deer were killed in NJ. This slaughter continues into 2019.

During January 2019, protests against deer hunting in Essex County are taking place. If you are able to, please support these events, taking signs (with polite, but firm messaging) with you:

South Mountain Reservation
Date & time: Saturday 19th January (between 11:30am-1:30pm)
Location: 560 Northfield Ave, West Orange, NJ (on the grassy surface, curbside, adjacent to the entrance of Turtle Back Zoo).

Hilltop Reservation
Date & time: Saturday 26th January (between 11:30am-1:30pm)
Location: Corner of Fairview Ave and Bloomfield Ave in Verona, NJ (on the curbside of Bloomfield Avenue)

For further details, contact Animal Protection League of New Jersey: https://aplnj.org/about/contact-apl/
---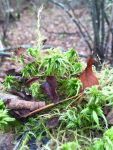 10th: Throwback to 2015 and this photo of one of our rich bog areas. The pictured sphagnum moss sprinkled with fallen leaves of a variety of trees makes a lovely 'salad'. #tbt #ThrowbackThursday #UWRHistory
---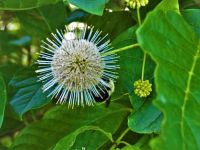 7th: From earlier and warmer days at the Refuge, a bumblebee was gathering food from this buttonbush.
---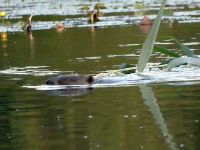 4th: Reason to Celebrate! After 180 years, beavers have returned to Milwaukee River. Milwaukee historian, John Gurda, reports in the Journal Sentinel. Although Gurda has eaten beaver meat in the past, he remarks, "What better way to start the new year than by cheering the return of these ancient natives to their ancestral home?" Read more at https://eu.jsonline.com/story/opinion/columnists/john-gurda/2019/01/03/beavers-return-downtown-milwaukee-thanks-new-arboretum/2463718002/
---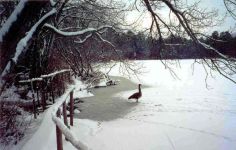 3rd: Throwback to 2009 and this lone Canada goose on the snow-covered and frozen main pond. Her or his friends were nearby. #tbt #ThrowbackThursday #UWRHistory #Canadagoose
---
RSS services:
Blogging Fusion Blog Directory
Feed Shark
R-bloggers.com
RSS-Dir.com
RSS Feed Directory - Search and read RSS Feeds without any RSS reader