Unexpected Wildlife Refuge is a protected natural habitat comprising 767 acres of pristine pine lands, forest, fields and bogs. It provides a refuge to animals and plants indigenous to southern New Jersey; a place where wildlife can live freely and naturally without fear of being harmed at the hands of human beings. We began as the home of Hope Sawyer Buyukmihci and Cavit Buyukmihci, who dedicated their land to habitat preservation so that native wildlife and habitat could thrive. We are a not-for-profit 501(c)(3) entity, federal ID 23-7025010.
Read more
---
Our Mission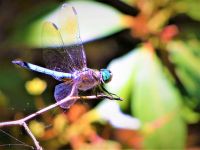 1. To obtain and protect habitat in the New Jersey Pinelands area so that indigenous animals and plants can have an unexploited opportunity to live;
2. To protect free-living (wild) animals from hunting, trapping, fishing and other consumptive activities by people;
3. To provide a "living classroom" for the public to study nature and appreciate the importance of wildlife and habitat protection; and
4. To work with individuals and communities to peacefully resolve conflicts with wildlife.
---
Support Unexpected Wildlife Refuge
We need your help!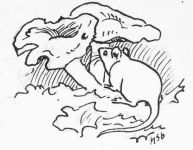 Unexpected Wildlife Refuge is supported entirely by private donations from individuals who have visited us or read about the Refuge. The generosity of our supporters will allow us to continue to protect this special habitat and educate the public about its importance. Refuge expenses include local taxes, insurance premiums, and equipment maintenance.
Read more
---
Visiting the Refuge
We encourage people to visit our wonderful haven for wildlife. To schedule a visit...